On June 6 in Miami, arguably one of the greatest boxers of all time will enter the ring against an internet sensation. It sounds like a joke but it is very real. It is a testament as to how much our world has changed.

In boxing, you had to "pay your dues" and work your way up the ranks to get a fight against a champion. Nowadays, all you have to do is post some banter on Twitter or some other media site, and next thing you know, you have a pay-per-view event with a huge payout.

That is exactly what has happened here. Floyd "Pretty Boy" Joy Mayweather Jr. is coming out of retirement after being trolled by Logan Paul in what is being titled as a "super exhibition". But when you consider what Mayweather might put in his pocket for the fight, it's no surprise he decided to do it.

It is rumored that he will make around $100 million guaranteed for the fight. Not bad for a professional taking on a, well, let's say amateur fighter (at best) for six rounds.

Logan Paul is getting more than publicity out of this too, and it is expected that he will rake in over $19 million. That will just about double his net worth of the past couple of years.

The two fighters have a combined record of 50 wins and one loss; unfortunately, for Paul, none of the wins belong to him. Paul has had some training in the ring, but not much. Both Logan and his brother Jake boxed when they were young; however, they have never used those skills until recently.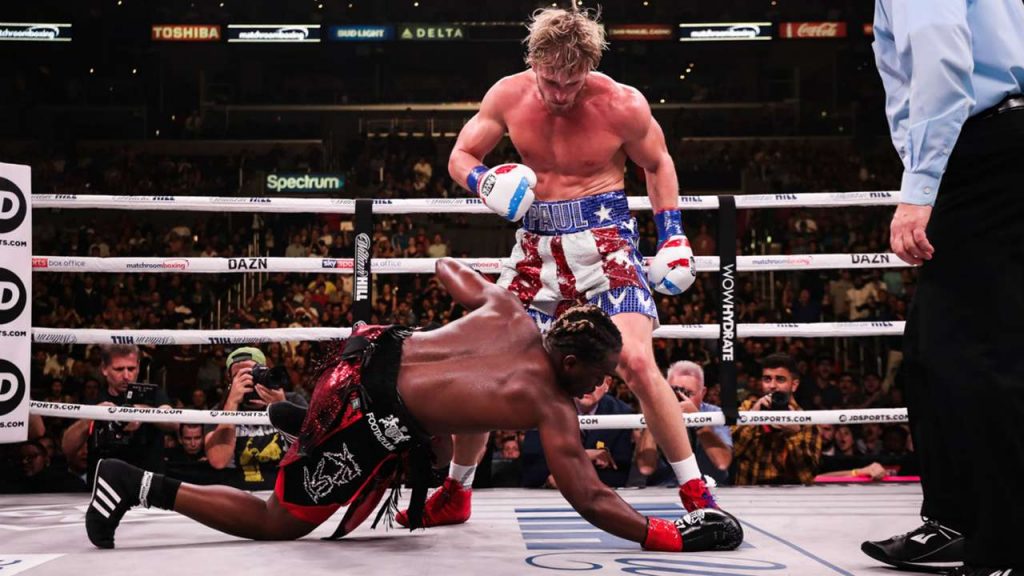 Logan Paul vs KSI

Logan has had two fights, both with the same opponent, fellow YouTuber KSI. The first one was considered an amateur fight and ended in a majority draw. The second fight was sanctioned by the California Boxing Commission to be considered a professional fight.

Making it a professional sanctioned fight allowed the boxers to receive a very substantial payout. Both received $900,000, which is a number that would make most boxers in their first match extremely envious.

Paul lost the second match in a split decision despite putting KSI on the mat in the fourth round, but it was an illegal blow and cost him 2 points. In the end, KSI won with 2 judges giving him the win and one judge scoring it a draw.

His younger brother Jake has done much better, posting a record of 3-0 so far in his professional career. But you have to look at who he has faced: One Youtube personality, One NBA player and a MMA fighter. Not one was a boxer, but at least the last one was an actual fighter.

"Money" Mayweather will be nothing like either brother has had to face so far.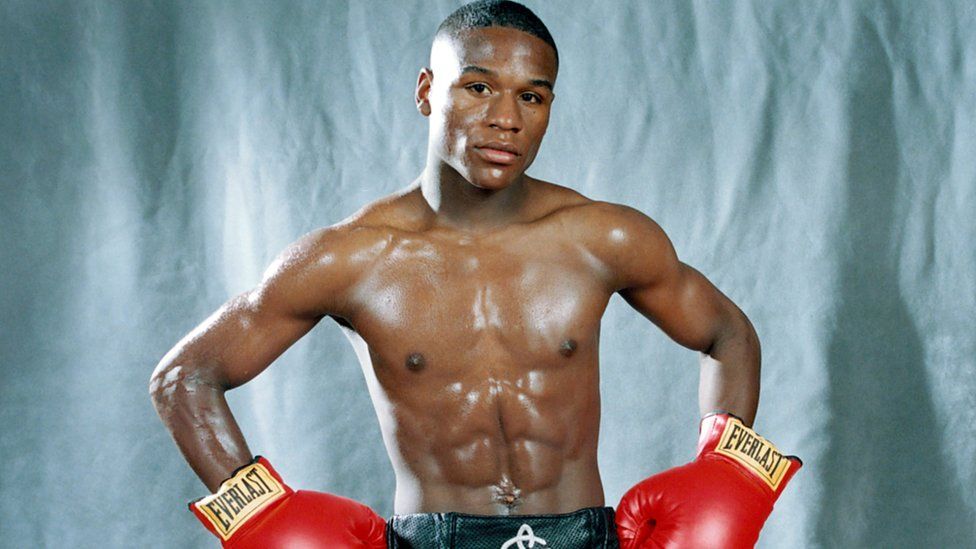 Is Floyd the G.O.A.T.?

Mayweather has had some controversy about how great a boxer he really is, even though he held multiple titles in several different weight classes. While it is true he fought some good competition, he was always criticized for ducking the truly good fighters in their prime. He did eventually fight Pacquiao, De La Hoya and Mosley, but he did so near the end of their careers.

If you are thinking, "Well, he never really got tested by the best of the best," you could be right. But if you think he has not proven himself one of the greatest of all time, you are very much mistaken. Mayweather has fought some very tough opponents and despite what anyone thinks. A fighter cannot go 50-0 and hold 15 major world titles in 5 different weight classes on pure luck or "ducking" good opponents.

There are a lot of naysayers that will tell you he is not the greatest, but Floyd Mayweather Jr. is one of the smartest fighters ever to enter the ring. And not just for picking the fights that got him the most money, the fighter has an incredible defense. He slips and slides like no one else, before or since. His movement is fluent and his striking speed is matched by very few in boxing history.

Does he fight for the money? Absolutely! He can make $100 million for a single match. He is estimated to be worth about $450 million and has earned over $1.1 billion over his career. There is a reason his nickname went from "Pretty Boy" to "Money."

Does that take away from his skill or greatness? Not in the slightest. So what was Logan Paul doing when he decided to troll Mayweather for a match? Make some money of course.

Mayweather gets revved up for the fight

The brothers have thrived on controversy with their YouTube channel and trolling tactics. And have used it to parlay themselves into the world of boxing. But this time, they may have woken the beast.

At the media event, younger brother Jake decided it would be funny to steal Mayweather's hat. It sort of worked for them; they started marketing the "Gotcha Hat" hat line. In fact, throughout the event Jake made a nuisance of himself, stealing not only the hat but trying to steal the spotlight.

It seems all he has done is to really upset Mayweather into training harder. Before the media event, Mayweather's team was taking it as a simple exhibition fight, but now the former champion is looking to deal out some serious punishment.

In an interview with Betway Insider, Mayweather's long time training partner Denis Douglin said,
"I think Floyd thought taking his hat was disrespectful and it looks like it has lit a fire under him from what I saw at the gym."
"Floyd's one of the greatest in the world – but I didn't think that he was going to train intensely for this. But now they've p—ed him off now, so he's turning it up. "
He added,
"Floyd was to be the best in the world and he retired. So while he's not taking this fight with Logan Paul as seriously as a real fight against Errol Spence for example, he's taking it as seriously as he needs to for what this fight is [an exhibition] which is for a kid who's a little bit crazy and disrespectful, who does not understand the craft of boxing.
"Floyd's going to teach him boxing's an art. It does not matter if you're bigger than me, or stronger than me because I have boxing skill. Floyd is one of the best technicians in the sport and I feel Floyd is taking that seriously.
"He has a need to show this kid boxing is about skills and not just a fight – it's a science. 100 percent he's going to make him pay."

So how do we look at the betting on this one? With the odds so heavily stacked in Mayweather's favor -1600 (a few at -1200), Paul is a serious underdog at +700. Betting the straight money line makes no sense (unless you have a massive amount of money to bet) if you are picking Mayweather. If you are taking a chance betting on Paul, you don't need to lay down a bundle to see a great return.
So how do you make some money off Mayweather? Prop bets. There are several to have a look at:

First to bleed: Mayweather +350 to +400 Paul -600 to -800

First to be knocked down: Mayweather +550 Paul -1000

Will the fight go the distance: No -200 to -1000 Yes +150 to +500

Will Paul be knocked down: No +225 to +200 Yes -350 to -500

Will Floyd be knocked down: No -1000 Yes +550
Paul is obviously the much larger opponent with an advantage of 6 inches (15cm) of height, 30lbs (13.5kg) 4 inches (10cm) of reach and 18 years younger. But Mayweather's cardio, skill and ring smarts should more than counter Paul's "advantages."