What MMA fighters don't really like is getting in another fight after their fight is over. This is kind of impossible when they are being interviewed by Ariel Helwani, a name that is often associated with controversy. But Helwani's name is also synonymous with the MMA and one of the greatest MMA reporters of all time.

A the same time, Helwani has been called many bad names throughout his career like "the instigator", "the trouble-maker", "the s**t stirrer", mainly due to the interviews where he provokes the fighters with extreme questions.

But that's not all! Helwani enjoyed a privileged status with the UFC until the turning point in his career when he leaked the information about Brock Lesnar's return at UFC 200 hours before UFC had the chance to announce it. This little incident cost Helwani a "lifetime ban" by UFC President Dana White. 

You see, Helwani didn't gain popularity solely because of his good performance. He owes a great deal of his fame to all of the disputes and controversies he has been a part of. And there have been a lot.

Regardless of the nicknames and the controversies about Helwani, we can't deny the fact that he is as equally liked as much as he is hated by UFC fans and fighters.

This is why we wanted to dig a little deeper and reveal some of the most interesting stories and interviews in Helwani's career.

Let's get the ball rolling, shall we?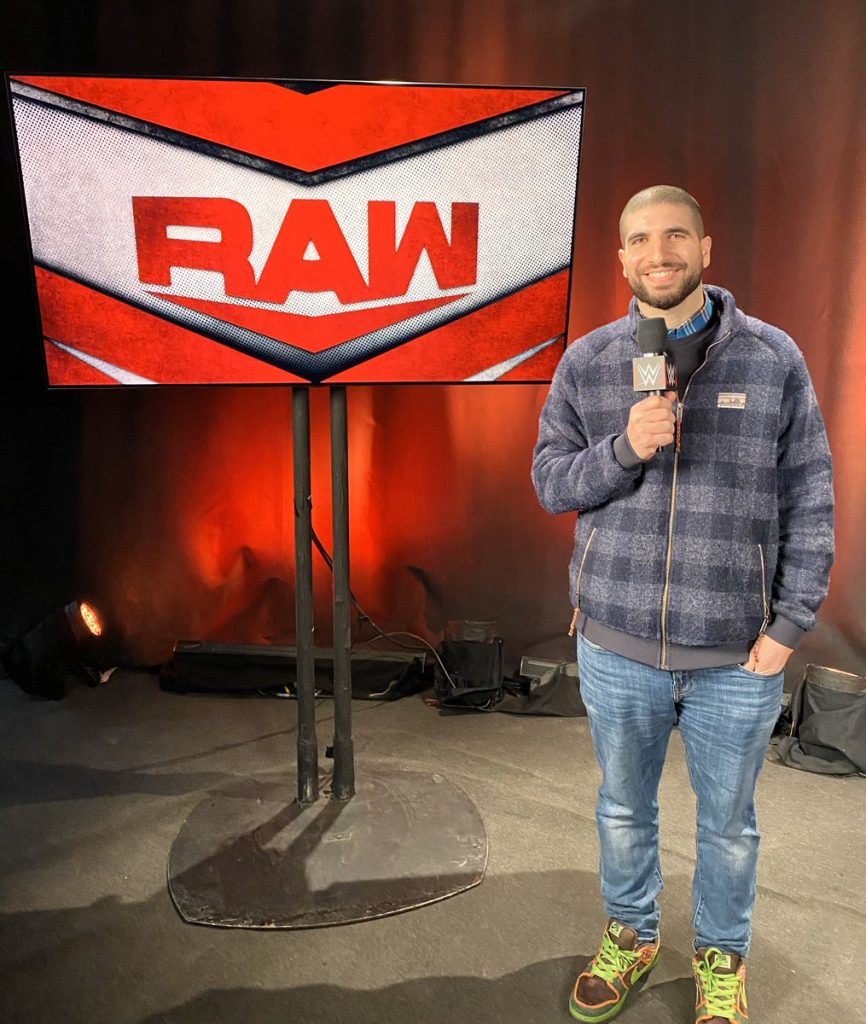 Helwani's Career in a Glimpse
Helwani is a mixed martial arts journalist and has covered MMA events and news since 2006. His career started with MMA Fighting and continued with ESPN in May 2018 where he continues to work today. Helwani hosts Ariel Helwani's MMA Show on Twitter and YouTube, the popular Ariel and the Bad Guy with Chael Sonnen on ESPN, and his DC & Helwani podcast. At ESPN, he reports on MMA for all ESPN platforms. In three years working for ESPN, Helwani has established himself as one of the go-to MMA reporters. Helwani's name was also connected with Fox Sports, where he covered UFC matches on UFC Tonight Show. He is the former co-host of the Sirius XM radio show Fight Club and a former host of The MMA Hour podcast and the MMA Beat show on YouTube.
Awards and honours throughout the years
Ariel Helwani's name has been everywhere since he started working with MMA in 2006. He has been featured in magazines, shows, talk shows, radios, TV, you name it!. Since then, the 38-year-old Canadian journalist has received a multitude of awards.
He was named the "The MMA Journalist Of The Year" for ten subsequent years starting from 2010. No one can beat that!

In 2011, Fight Magazine! named him in the Power 20 amongst many game-changers in MMA such as ambassadors, shakers, movers and most significant players. He was defined as the Howard Cosell of MMA.
Helwani was also awarded Journalist of the Year in 2014.
It's not a surprise that Helwani has a huge reputation in the world of MMA fighting and is considered one of the best journalists in his area of work. Today his net worth is assumed to be $8 million, and if he continues his contract with ESPN, that amount will triple up pretty fast. Reliable sources say he makes an estimated half a million per year.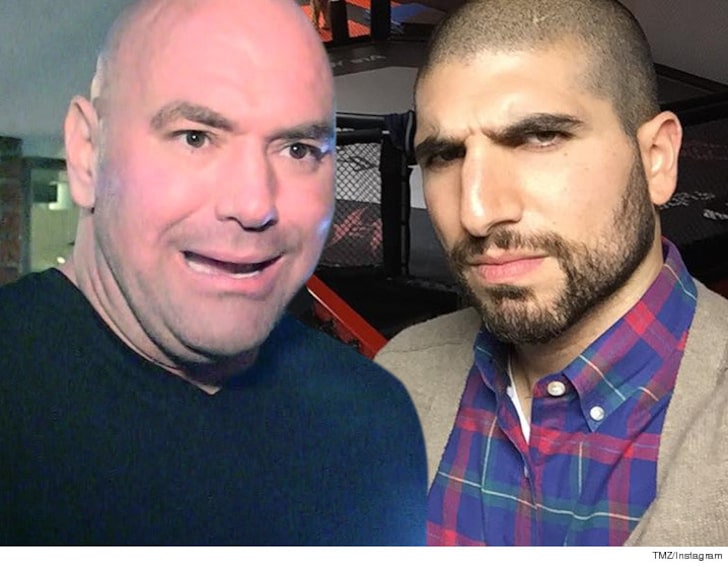 Ariel vs Dana – A long-standing rivalry
Helwani is not difficult to hate, but not hard to like either. For someone who has nearly 1 million Twitter followers and more than 1 million on Instagram, he surely is one of the best and most popular MMA reporters of all times.

But we can't say that UFC President Dana White is a fan. Dana and Ariel have had a long and thrilling history together, which is quite entertaining to the UFC fans.

UFC lifetime ban
Over the years, these two have had so many disagreements, one being in 2016 when Dana White handed out a lifetime ban to Helwani from all UFC events. He was stripped off his UFC media credentials too. This also resulted in Helwani being fired from FOX at the same time. The incident happened when Helwani leaked the news of Brock Lesnar's return at UFC 200, three hours before UFC confirmed the news.

White told TMZ Sports that the ban will last "As long as I'm here."

"I was brought to the back by UFC PR and told by White that I had to leave the arena," Helwani told Kevin Iole of Yahoo Sports.

As soon as the news of Helwani being banned from the UFC for life broke out, Twitter was flooded with disapproving media members. They were furious that a journalist lost access for doing his job.

Regardless of his reputation of being controversial, fighters and reporters respect Helawi and rely on his reporting.

Chris Weidman said, "Don't know what happened but no way that can really go down.This sport needs the GOAT (greatest of all time) of MMA reporting".

"That's unfortunate. I'll always answer his phone call, he's always been fair to me" said Johnny Bones.

But Helwani wanted people to hear his side of the story, so he explained what actually happened in an emotional episode of The MMA Hour. Soon after that, the UFC had lifted its ban.

While Dana is known for publicly disputing with most prominent MMA reporters, there were also times where he actually stood up for Helwani.

Ariel told Ben Goldstein of CagePotato, "In Abu Dhabi, I was there when Dana had his moment. Dana and I, we aren't best buds, we don't go and get coffee, but he has never said 'no' to me, and he always gives me the access, and as a reporter, that's all you really want. That moment was pretty big for me, because Dana was suffering from a lacklustre main event, so he was pretty upset. He gave me the time, the video blew up, and that was kind of a turning point for me."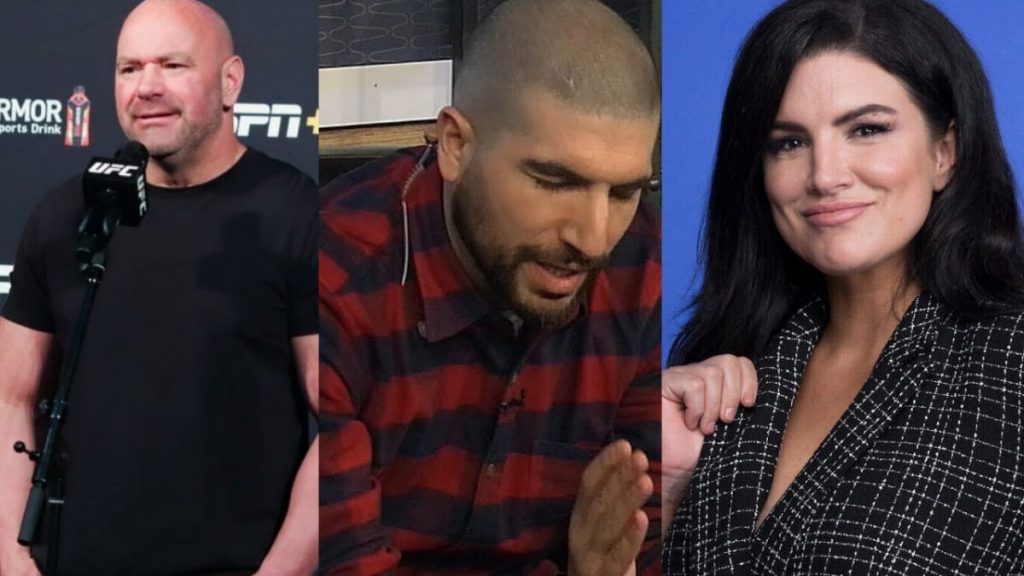 Gina Carano's public anti-Semitic posts
Things between Dana and Ariel were heated up already, but it was not until February 2021, that things came to a head. The incident that led to a turning point involved Helwani's expressing strong disapproval of Gina Carano's anti-Semitic social media posts. To this White said, "We all make mistakes. For everyone to go in on her…I love how Ariel Helwani made it all about him. It's all about him. Such a douche".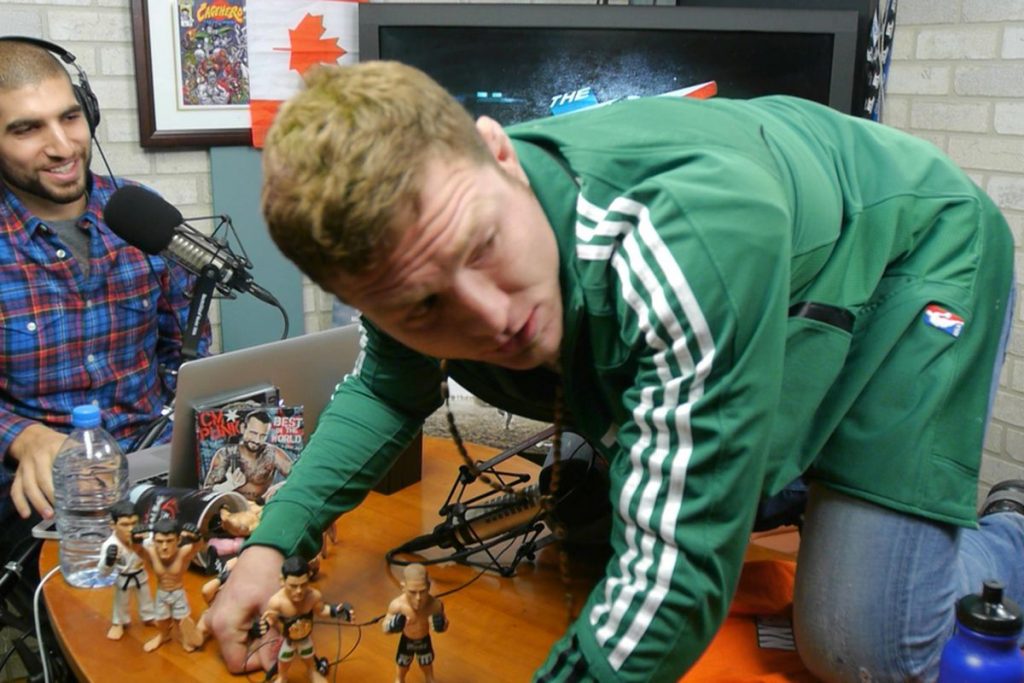 Why do UFC fighters and fans hate Helwani?
You either have to be really brave or really crazy to stand next to the biggest and best MMA fighters in the world and be cocky. We must admit, it's difficult not to admire the influence he has on the fighters. Helwani's comments, compliments, questions and fighter interviews are either too pushy, too personal, or a bit over the top, but they are still the bread and butter of a journalist. Still, because of what he is, people like him and hate him at the same time.

This is what BAMMA middleweight champion Tom "Kong" Watson had said about Ariel Helwani.

"I quite like Ariel. He only asks the questions, and it remains the fighters' prerogative whether to respond. Ariel is undoubtedly a bit of a stirrer, but he's great at his job. In his line of work, a stirrer attains results. It's no coincidence that Ariel is the man who always manages to obtain the exclusive interviews with Dana White at UFC events.
Simply put, he captures the interviews that people want to see, full of media sensationalism.

He broaches the topics and poses the questions that other interviewers may choose not to through concern of offending the fighters. I saw his recent sit-down with Chael Sonnen in which Chael defamed Pride and lambasted Brazilian fighters. Whilst extremely close to the bone, people enjoy such spectacles, including myself admittedly. The evidence is clear; Ariel is now arguably the single most successful and well-recognised reporter within MMA. From relative obscurity to prominence within a short timeframe is a testament to his skill".